Cheap 4x4 Hire Cars
Save money on your next adventure with a discounted deal on a 4x4 car rental.  Every holiday is unique and requires a specific type of transportation.  Will you pass through rural roads or mountainous terrain?  Could rocks be a driving surface?  What about weather conditions like rain and snow?  When you need the cheapest rates on a 4x4 car hire look to Cheap-Hire-Cars.com.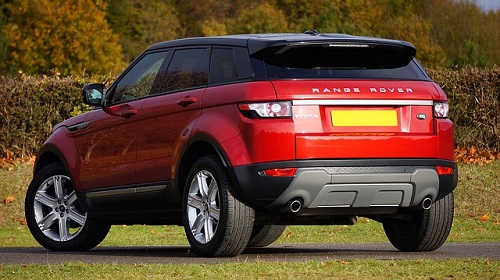 Go further with more power and more traction in a 4x4 car hire.  Even city streets can feel safer with the security of a 4x4 car hire.  Don't fret when it rains in Spain, we have the best 4x4 car hire deals in Malaga, Madrid, the Balearic Islands, and thousands of other popular destinations.
Who says you need to spend a fortune to enjoy your next vacation?  With a cheap 4x4 car rental the world is truly your oyster.  Drive the road less travelled, enjoy the scenic route, experience the remote destinations you've always dreamed about when you reserve a 4 by 4.
We offer the most extensive list of SUV, off-road, and 4-wheel drive vehicles online through our top rated search engine - and all for an additional 5% off our already low rates!  Reserve your 4x4 car hire today by entering your travel details into the booking engine at the top right of this page.
Often listed in search results for popular locations among the luxury and multi-passenger vehicles, 4x4 car rentals have a tendency to be more expensive than most other cars.  Not with Cheap-Hire-Cars.com!  We work with car rental providers large and small to source the best discounts on 4x4 car rentals and pass the savings on to you!